Courses Taught:
Reading/Social Studies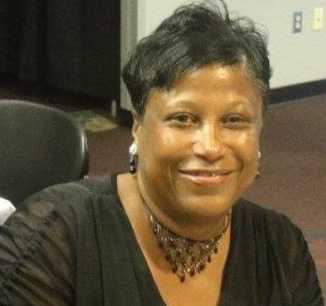 I am the sixth child born to Waymon and the late Annie Margaret Johnson.
Education
I am a proud 1980 graduate of Pike County High School here in the great city of Brundidge, Alabama.

I received my BS and MS degrees from Troy State University currently Troy University in Troy, Alabama.

Experience
I have been an educator at Pike County Elementary School since February 2, 1990. I currently teach 6th grade Reading.
7:40-7:45 HOMEROOM Character Education

7:50-8:20 Test Prep (Reading)

8:25-8:55 Whole Group Reading (Johnson)

8:55-9:15 Tier II Reading (Johnson)

9:15-10:00 Social Studies (Johnson)
10:05-10:40 Whole Group Reading (Smith)

10:40-11:00 Tier II Reading (Smith)

11:00-11:20 Social Studies (Smith)

11:20-11:40 Lunch
11:45-12:15 Social Studies continued (Smith)
12:20-12:50 Whole Group Reading (Valentine)
12:50-1:10 Tier II Reading (Valentine)
1:10-2:00 Social Studies (Valentine)

2:05-3:05 Special Area

3:08 CAR RIDERS/WALKERS DISMISSED

3:15 BUS RIDERS DISMISSED