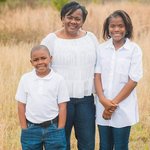 My name is Mrs. Lytelia (Missy) Berry. I was born and raised in Mobile, AL. I moved to the Pike/Coffee area my sophomore year of high school. I graduated in 1980, from Zion Chapel High School. I married my high school sweetheart, Willie Berry, and we have manage to endure marriage for over 36 years. I have two children, Martin 34, Desmond 31, and 3 grandchildren. I served in the military 20 years. In 2003 - 2004, I was deployed to Iraq and served in Operation Iraq Freedom as an 88M (truck driver). In Montgomery, AL I held the jobs of a food specialist (cook) and an instructor (trained cadets to throw grenades). In 2016 I became a retired veteran of the army. I am a certified photographer. I LOVE TEACHING!!!!
EDUCATION:
I graduated from Zion Chapel High School. I received my Bachelor in Science in K-6 Collaborative from Troy STATE University, Troy, AL.
EXPERIENCE:
I have been in the education field for 17 years, 2002 - Current. My first place of employment was with the Troy City Schools as a fifth grade teacher for 13 years. While there, I received "Teacher of the Year" (2006-2007 and 2010-2011). In 2013, I decided to sprinkle a grain of change into teaching and joined Elba City Schools for a period of 4 years (2013-2018). The commute to and from Elba became an issue and I decided to move closer to home, Pike County Elementary, where I currently teach fifth grade science, writing, and social studies. I LOVE TEACHING!!