Courses Taught:
Math/Science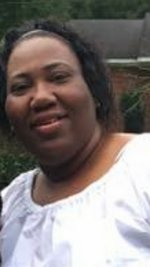 I am married to David Foster and have four children; two boys and two girls.
Education
Graduated from Zion Chapel High School in 1985.

Graduated from Troy State University in 2000 with a B.S.

Also received masters in 2004; and EDS (Education Specialist) in 2013 in elementary education from Troy University.

Experience
I have taught at Pike County Elementary for 18 years. I have taught both 3rd and 4th grade and am currently teaching 3rd grade Science and Math.
7.30-7:55- Health/Character Education/DEAR/Bathroom Break

8:00-8:30- Science

8:30-9:30 - Math

9:30 - 10:00 - Math (Tier II)

10:00 - 10:30 - (Math Tier III)

Change

10:35 - 10:55 – DEAR

10:55 - 11:50 - Physical Education

11:55 - 12:10 - Math (Tier I)

12:15 - 12:40- Lunch

12:45 - 1:30 -Math (Tier I) continued

1:30 - 2:00 - Math (Tier II)

2:00 - 2:30 - Math (Tier III)

2:30 - 3:00 - Science

3:00 - 3:08 - Recess/Pack