Courses Taught: Kindergarten
Mrs. Smith's Kindergarten Schedule
2019- 2020
7:10-7:35

Drop off

7:35-7:45

Homeroom Activities

7:45-8:45

Math (whole group)

8:45-9:15

Math Tier II

9:20-10:20

Reading (whole group)

10:20-10:45

Reading Tier II

10:50-11:15

Lunch

11:20-11:50

PE

11:55-12:40

SAT

12:45-1:10

Essential/Sonday

1:10-1:40

Writing

1:40-2:10

Intervention

2:15-3:08

Social Studies




Science




Snack/pack

3:08

Release car rider

3:20

Bus riders
Special Area Times
| Tuesday | Wednesday | Thursday |
| --- | --- | --- |
| Computer | Library | Music |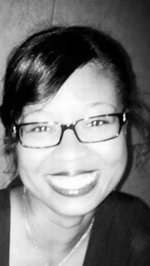 WELCOME: I am delighted to be on this Kindergarten Adventure with you and your child this 2019-2020 school year. There is an exciting year awaiting. A year designed to encourage and develop your child's growth, both academically and socially. With your support, your child will be part of many exciting adventures and rewarding experiences in kindergarten. I believe that this year you will witness FABULOUS and UNBELIEVABLE advancement in your child.
ALL ABOUT ME: I am thrilled about serving as your child's kindergarten teacher. I was born and reared in Troy, Alabama where I currently reside with my husband Jamaal and son Cyree. I attended Troy University and received both my Bachelor's and Master's of Science in Elementary Education. I started my journey as a teacher at PCES, January 2004. My goal is to create a family of learners and thinkers. As an experienced kindergarten teacher, I feel that it is vital to establish relationships, expectations, routines and procedures before beginning any type of formal instruction. Therefore, during the first few weeks your child will learn necessary classroom and school procedures.
"I PROMISE you every day your child will learn something.
Some days they will bring it home in their folder or hands.
Some days they will bring it home in their heads, and some days
they will bring it home in their hearts."
Communication: An essential part of your child's adventure in "K" will be parent/teacher communication.
• Daily folder: This folder will be utilized to send correspondence back and forth between home and school. Your child is responsible for bringing his/her folder to school daily. Place all notes and SEALED money inside your child's folder!!!!!!
• Email: stuck@pikecountyschools.com
Together we will have a successful year!
| | | | | |
| --- | --- | --- | --- | --- |
| when | where | what | here | from |
| can | go | it | pink | that |
| the | a | am | he | are |
| have | cat | to | three | do |
| purple | red | green | orange | she |
| yellow | blue | brown | for | with |
| I | dog | one | six | me |
| little | four | five | seven | eight |
| we | is | Dad | two | color |
| my | see | look | black | and |
| they | of | you | name | walk |
| gray | zero | girl | boy | friend |
| surprise | nine | ten | Mom | like |
| in | | | | |